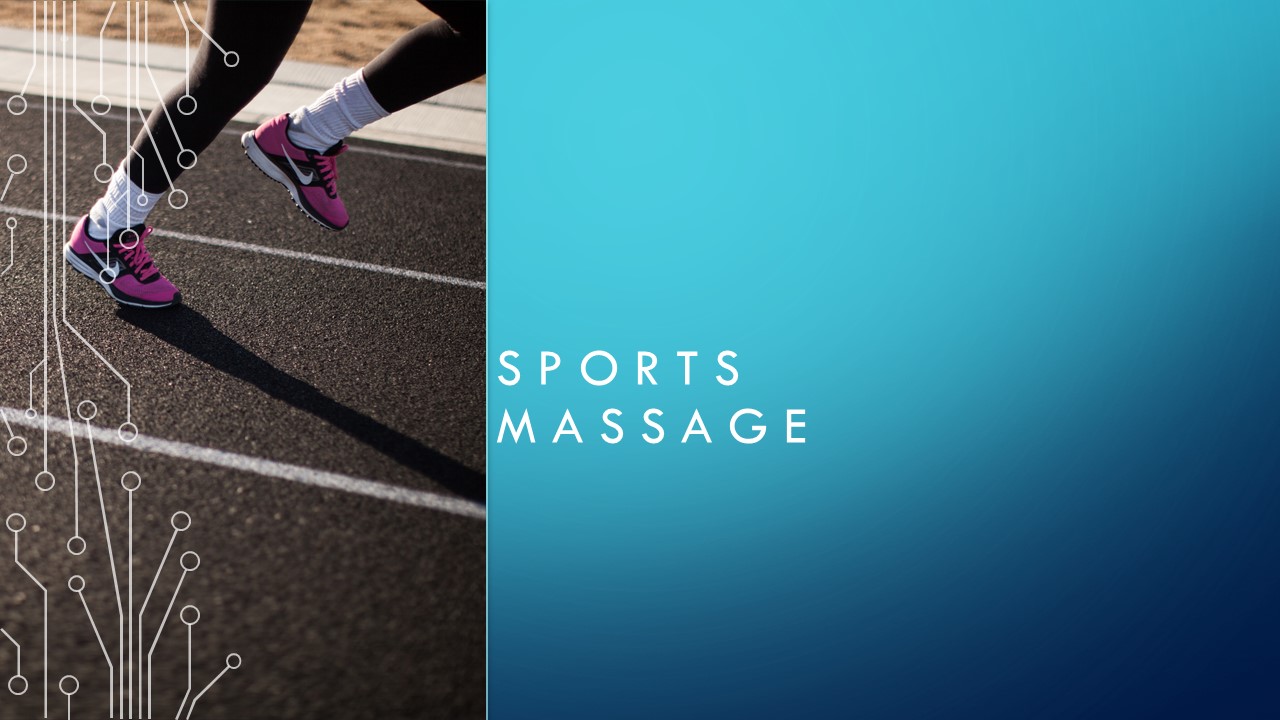 You don't need to be a sports performer to benefit from Sports Massage, it's for anybody wishing to guard against, or recover from a soft tissue injury. The benefits of treatment can also relieve the symptoms of many day to day problems which most people experience at some point, such as repetitive strain injury, sprains, tension and fatigue. Whatever your experiences in sport, whether you simply exercise socially or compete at international level, Sports Massage could well have something to offer you.
---
What is Sports Massage?
The Sports Massage Association defines Sports Massage, or Soft Tissue Therapy as the 'Management, manipulation and rehabilitation of soft tissues of the body including muscles, tendons and ligaments.'
Used as a popular form of treatment for soft tissue injuries, Sports Massage can play a key role in the life of any athlete whether injured or not. Massage has physical, physiological and psychological benefits and can be used to maintain the body in a desirable condition, boost performance, prevent injuries and loss of mobility, and cure and restore mobility to injured muscle tissue.
What effect does it have?
The techniques used in Sports Massage have been developed so that various results can be gained from the treatment. Sports Massage can:
Relieve pain,
Reduce swelling,
Increase flexibility,
Promote relaxation,
Improve circulation and lymphatic flow,
Assist in the removal of metabolic waste,
Sedate or stimulate nerve endings,
Increase or decrease muscle tone,
Remodel/break down scar tissue,
Assist in mental preparation for sporting participation.